WE'RE BACK! - Well, almost -- Updated: For real this time!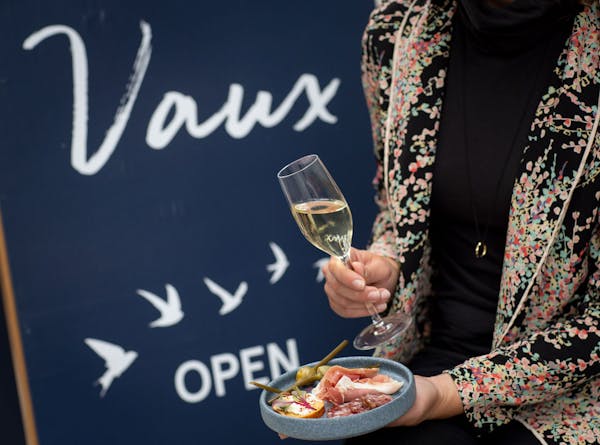 Friends -
Oh boy, has 2020 been one heck of a decade for us all! One where the world looks nothing like the place we knew or where anyone in our global family could have foreseen. On the other hand, it has been one that has given us an opportunity to re-center ourselves and reflect on things we have taken for granted; to reconnect with loved ones; to stand up, speak out and give voice to those who need to be heard; to remember that human life is fragile and we are all in this together.
On that note, we finally see light at the end of the tunnel. Multnomah County is, at last, on the brink of beginning the reopening of restaurants and bars. And after thorough consideration, if we get a greenlight from the State, we at Vaux have decided to re-open our beloved restaurant in a thoughtful and careful manner, starting Friday, June 12th 2020.
Following the guidelines set forth by the County, the Oregon Health Authority, the Centers for Disease Control and restaurant industry best-practices, we plan to be open for limited-capacity dine-in service Thursday through Sunday, from 4pm-9pm each week. What does this mean for you?
Initially, we will be seating approximately half of our previous capacity -- which includes seating on our sidewalk patio + limited indoor seating with social distancing
Upon arrival, we will ask each party to provide contact information -- we will use OpenTable -- to assist the Oregon Contact Tracing Program
Enhanced cleaning procedures with Personal Protective Equipment (PPE) for all of our staff -- and in response to specific guidance from the governor, we will require face coverings inside when not actively consuming food/drink
Now for the really fun stuff: Chef Sara has used her time away to pull together a playful, new food menu to get your Summer started. While I have tinkered around with new, fun ways to quench your thirst. We'll launch a new, seasonal cocktail menu to pair along with some of our favorite beers and wines.
This is all just the first step. We'll continue to grow, try new things, evaluate and adjust as necessary -- hopefully with great food, great people and great laughs along the way. We miss you, we miss our staff, so, we'll do this as a carefully as possible.
I'll leave you with this, Chief Tecumseh once said, "Seek to make your life long and its purpose in the service of your people". You, Portland, are our people and we can't be more excited to serve you once again.
Cheers!

Joe Johnson
Restaurant Manager, Vaux